Have a Rolex watch, family heirloom or favorite watch that you want Dark Triumph to customize?
We'd love to hear from you! Contact us with form below or e-mail:

EvilSinner@DarkTriumph.Com
Phone: (602) 888-DARK or (602) 888-3275
Check out our Watch Gallery & Sold Gallery for inspiration and design ideas!
We are the first and only luxury watch customization company to offer an exceptional dark personalization of any luxury watch. We can custom craft an entirely bespoke Dark Triumph bracelet or strap to create a one-of-a-kind marvel. A perfect compliment to the personality of its wearer!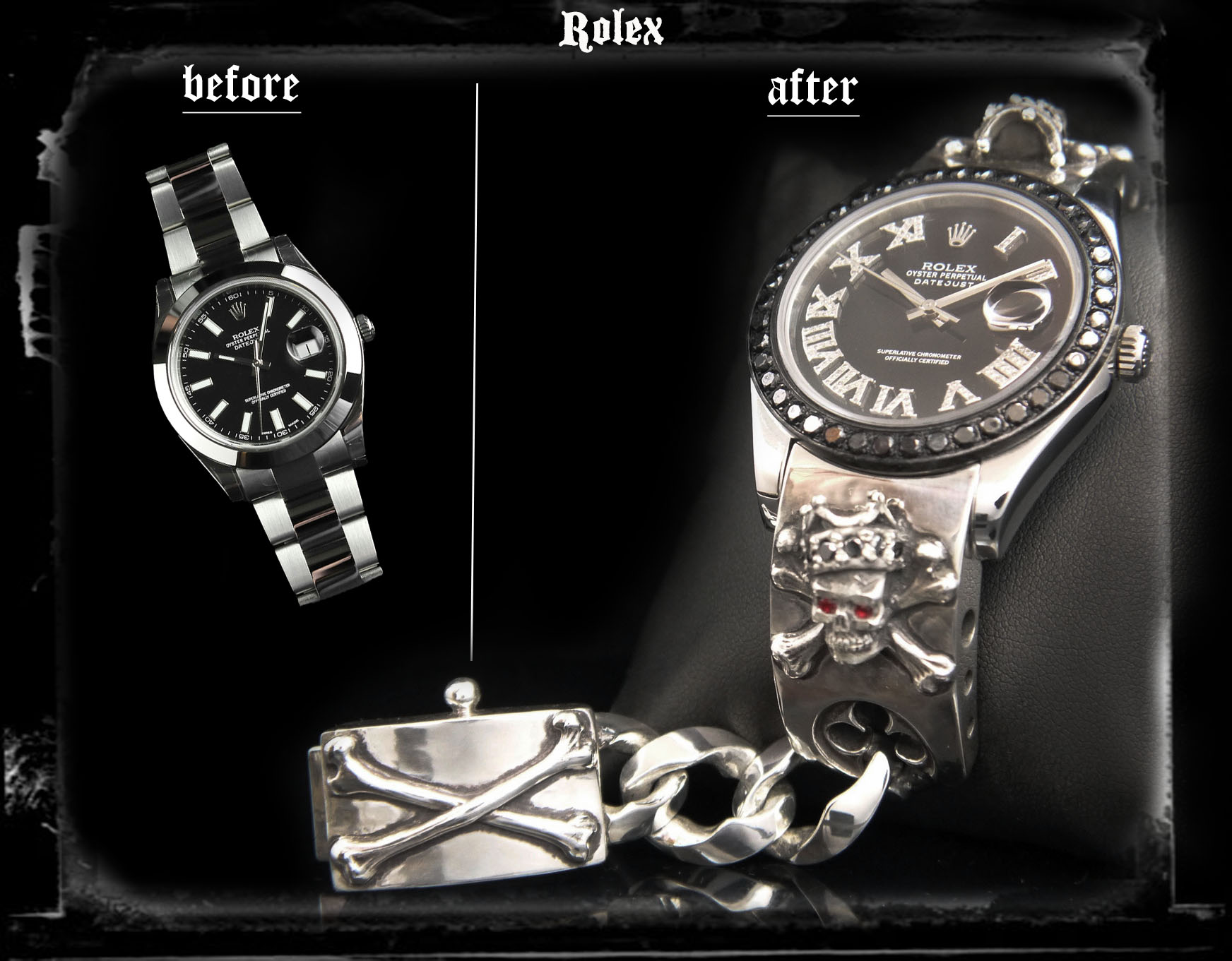 Creating a timepiece this unique is as laborious as they come.
But this act of conception, by hand, ensures each one is as unique as its owner!